Kale is perhaps my favorite of all the 'greens,' except for maybe spinach, which is infinitely versatile and without which I feel naked.  Or like I'm forgetting something.  Let's just say spinach is a staple in my house.  Anyway… back to kale.  It can be prepared a variety of ways, but it does have a distinct earthy flavor which may or may not be your cup of tea.  If you're just starting to replace your lettuce with spinach (which you should!), try kale in a soup.  If' you're already a huge fan (buy your 'I love kale' t-shirt here), be sure to try the raw recipe I've included.
Eat What:
-There are three types of kale: ornamental, dinosaur or Tuscan, and curly (the kind most commonly found in grocery stores)
-For almost any use, remove the leaves from the thick stem, then slice.  Wash just before using as washing before storing in the fridge can cause it to spoil
-Kale is a member of the cabbage family, so it holds up better than spinach when sauteed
Eat When:
-Kale is available year-round, but is best between mid-winter and spring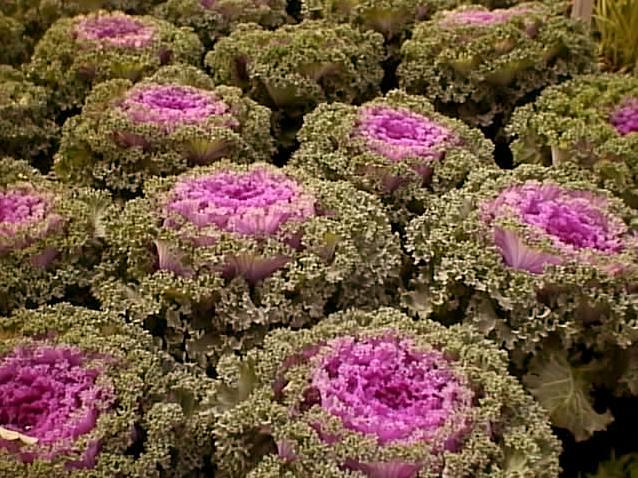 Eat Right:
-Kale is extremely high in Vitamins K, A and C
-High in fiber, which helps to lower cholesterol
-Contains antioxidant and anti-inflammatory nutrients
Eat More:
-Try kale chips!  Mix kale with olive oil, salt and pepper then bake in a 350 degree oven for 25-30 minutes
-Throw into soups and stir-fries
–Saute with garlic and vinegar
Emerald Kale
(I tried this for the first time recently on a trip back to Ohio at the new Earth Fare store there and became instantly hooked.  I could seriously eat this all day.  My husband said "Top 10!"  If you're a fan of Asian flavor, this is the salad for you!  Note: Don't try to make enough for leftovers; the kale turns a bit bitter after awhile.  Just gobble it all up the first time!)
1 large bunch kale, stemmed and torn into pieces
2 tbsp low-sodium soy sauce
2 tbsp toasted sesame oil
1 tbsp sesame seeds
1.  Whisk soy sauce and oil together until emulsified, drizzle over kale.
2.  Using your hands, gently rub the mixture into the kale–this serves to both completely coat the leaves and break them down just a little.
3.  Sprinkle with sesame seeds just before serving.
Nutritional Information: 5 servings (about 1.5 C each)
93 cal, 6.9g fat (.85g sat), 1.42g carb., 1.4g fiber, .72g protein
———————————————————————————–
Holly R. Layer received a B. A. in Journalism from Penn State and served four years in the U. S. Air Force before deciding to go back to school to become a Registered Dietician.  She loves running, reading, fine stationery, colorful kitchen gadgets and ALL things food-related.  An avid cook and baker, you can find her in the kitchen most days whipping up something yummy.  Too bad her husband, Andrew (an East Aurora native) is the pickiest man alive!  You can find her at www.thefrozenpineapple.com.