Ever wonder what other people eat on Christmas Eve or Christmas Day?  I know I do.  Growing up, we were always traveling, so we had whatever it was our host made–usually ham, I think.  My in-laws always have roast beef, and I've always felt like duck was traditional, but I don't know why and who makes duck these days, anyway?  Turkey is popular here in the United States, but what about the rest of the world?  Well, I've set out to answer the question (at least for myself)!  Perhaps one of these meals will wind up on your table next week.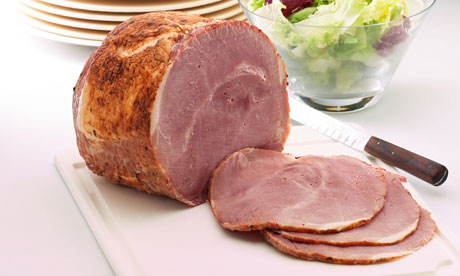 Canada and England
-similar to our Thanksgiving dinner with turkey, stuffing and sides.  Butter cookies, shortbread and eggnog are also popular.  French Canada cuisine is more similar to French tradition.
United States
-gets most of its traditions from England, but because turkey is featured in November, most dinners are roast ham, roast beef or goose, along with stuffing, mashed potatoes, brussels sprouts
Asia
-even though Christmas isn't a holiday in most Asian countries, many people do follow some Western traditions like exchanging gifts.  Surprisingly, eating fried chicken from KFC is quite popular (enough that people make reservations!) due to advertising in the 1970s
Mexico
-wined ham, chicken, turkey or duck, as well as potato and pasta dishes
Portugal
-dried and salted cod with boiled cabbage and potatoes
France
–reveillon is celebrated; traditional dishes are turkey with chestnuts, as well as oysters and foie gras.  the dessert is a buche de Noel
Czech Republic
-fried carp and potato salad
Scandinavian countries
-roast pork or lutefish, mulled wine
Australia
-ham, turkey and chicken are all popular, but because Christmas falls in the middle of summer, these meats are often served at a barbecue with cold salads
______________________________________________________________
Holly R. Layer received a B. A. in Journalism from Penn State and served four years in the U. S. Air Force before deciding to go back to school to become a Registered Dietician.  She loves running, reading, fine stationery, colorful kitchen gadgets and ALL things food-related.  An avid cook and baker, you can find her in the kitchen most days whipping up something yummy.  Too bad her husband, Andrew (an East Aurora native) is the pickiest man alive!  You can find her at www.thefrozenpineapple.com.